french gastronomy
French gastronomy travels back in time, even if it has existed for millennia it continues to renew itself !
In France each region has its own specialties, which sometimes go back to Roman Antiquity like great wines, creamy or spicy cheeses, traditional and refined dishes?
French gastronomy is praticated and sublimated by a succession of passionate and creative chefs.
Forged over the centuries, it is part of french culture and historical heritage.
To better understand, let's go back in time...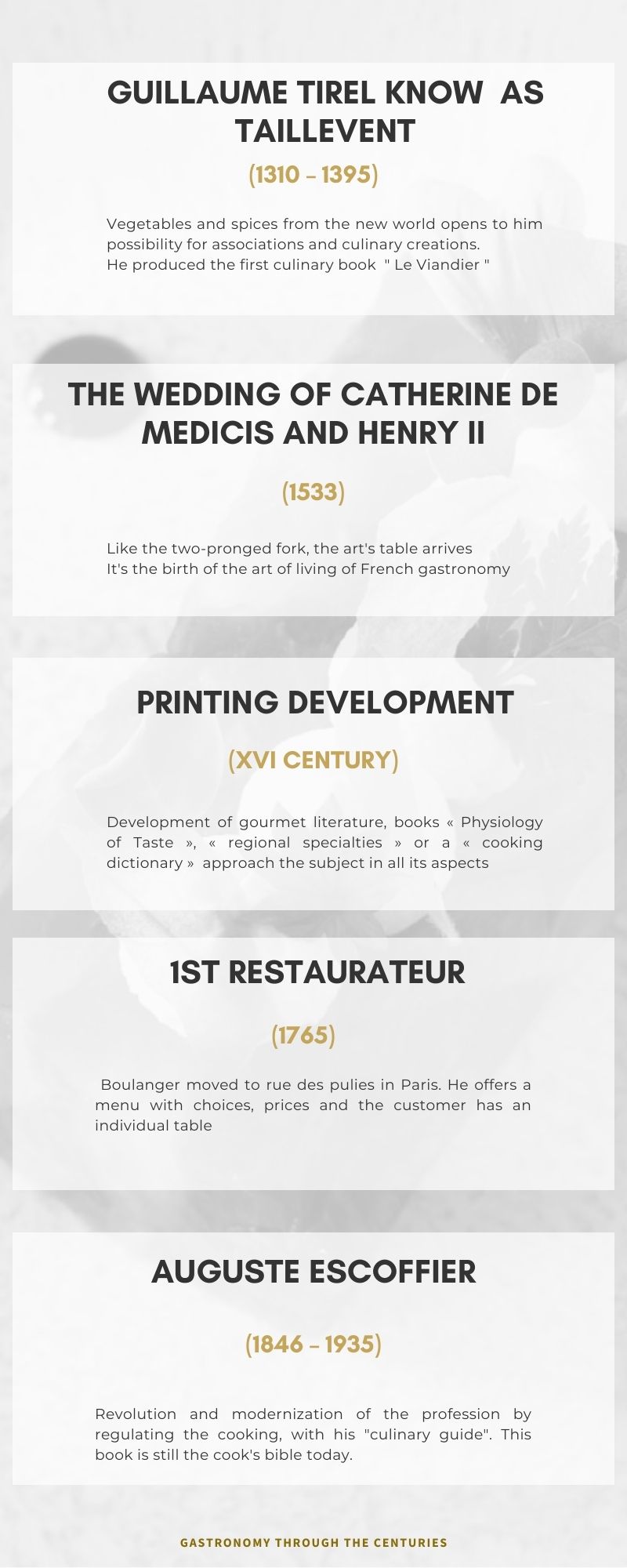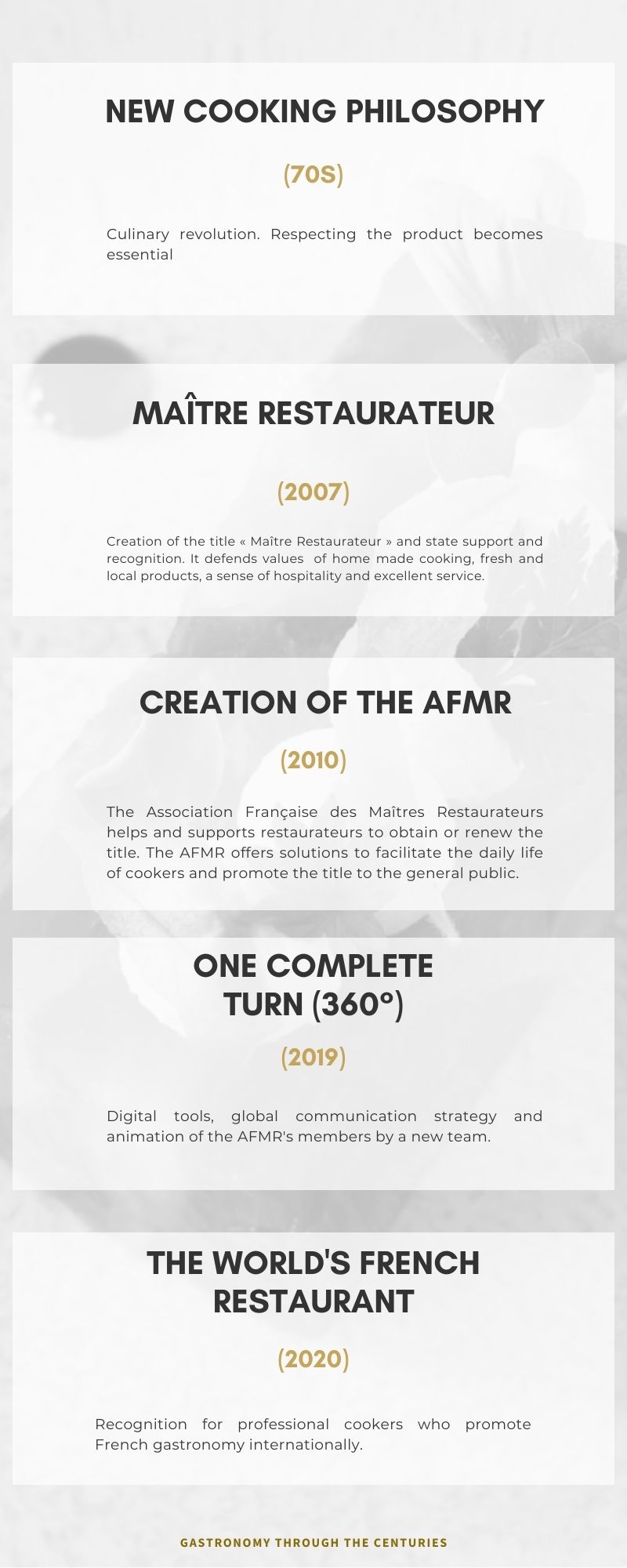 All around the world, French gastronomy is associed to quality, an art of living, a mark of distinction and luxury.
Since the 20th century, French gastronomy has constantly upgraded and innovated itself by restyling traditional dishes and grandmother's recipes. Specific foods, such as oysters or foie gras, which used to be very local products became daily essentials.
Year 2010 was a consecration since French gastronomy entered the Unesco World Heritage.